A rugged board built to integrate effects switching into a dual-amp setup.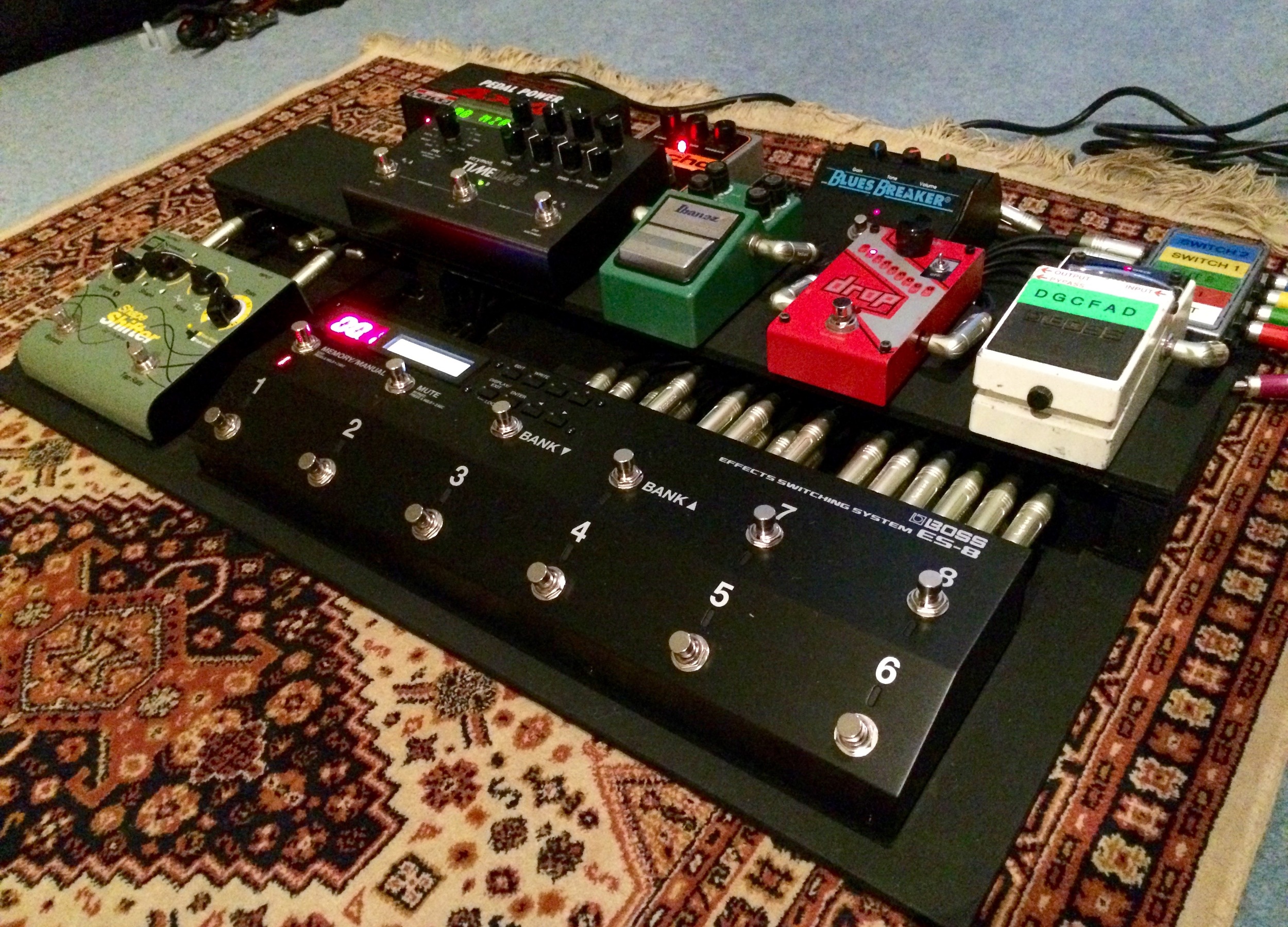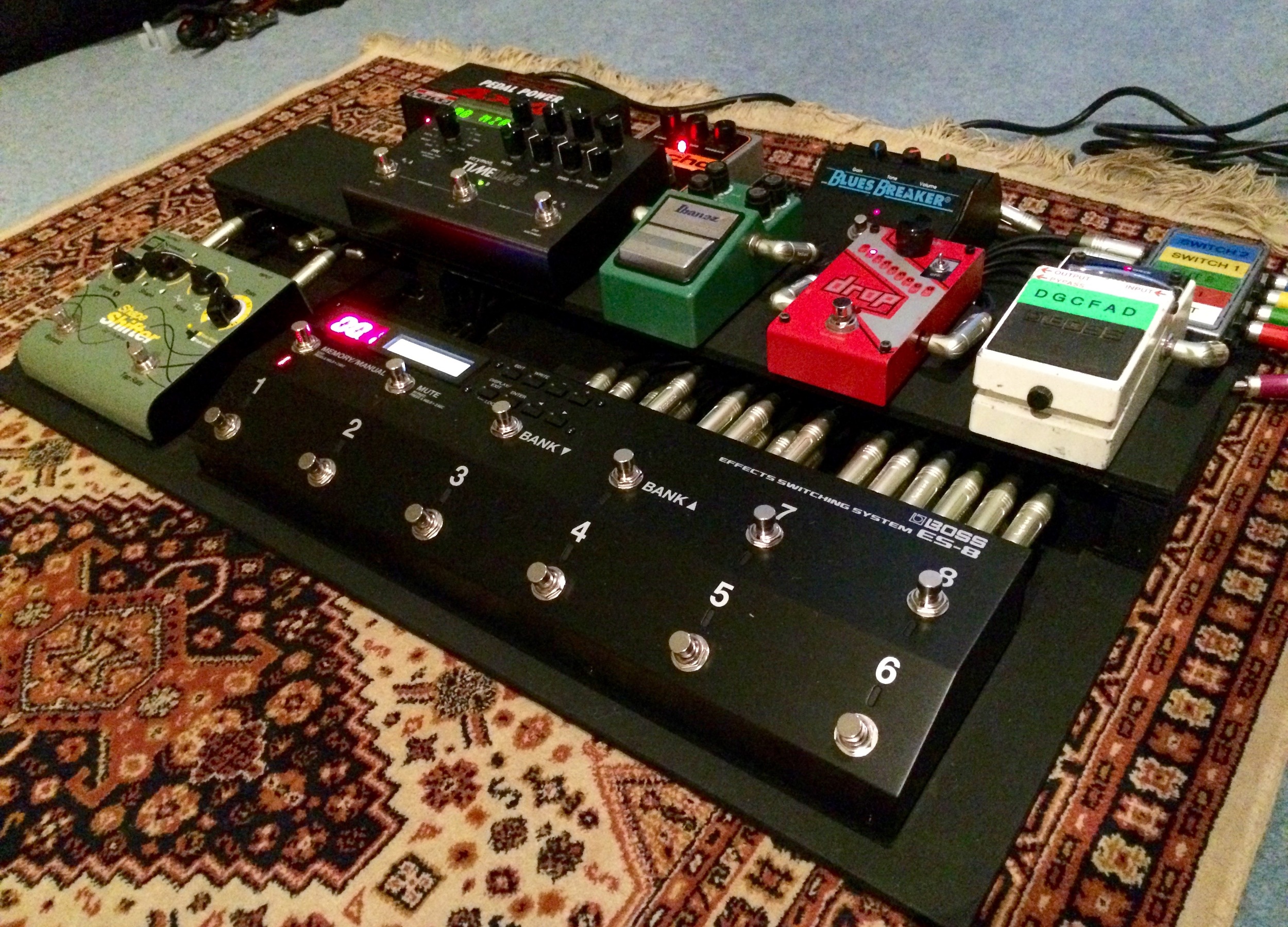 The Board
Joe needed a board that would simplify his pedal tap dancing, and combine amp control and amp selection into one manageable board.

The Boss ES-8 was chosen as the switcher for this board for several reasons. The ES-8 has two amp outputs which can be programmed per patch so it functions as an A/B/Y box for Joe's two amps. Amp footswitch control for channel switching can also be programmed through the ES-8 as well as midi control for the Strymon Timeline.

To leave space for expansion, the board was left oversize and the Voodoo Lab 4x4 power supply is easily powerful enough for additional pedals in the future.
For quick setup and pack-down, a patch box was built to accommodate a cable loom that was custom made for Joe's set up.