A MIDI-controlled effects rack for a versatile bass rig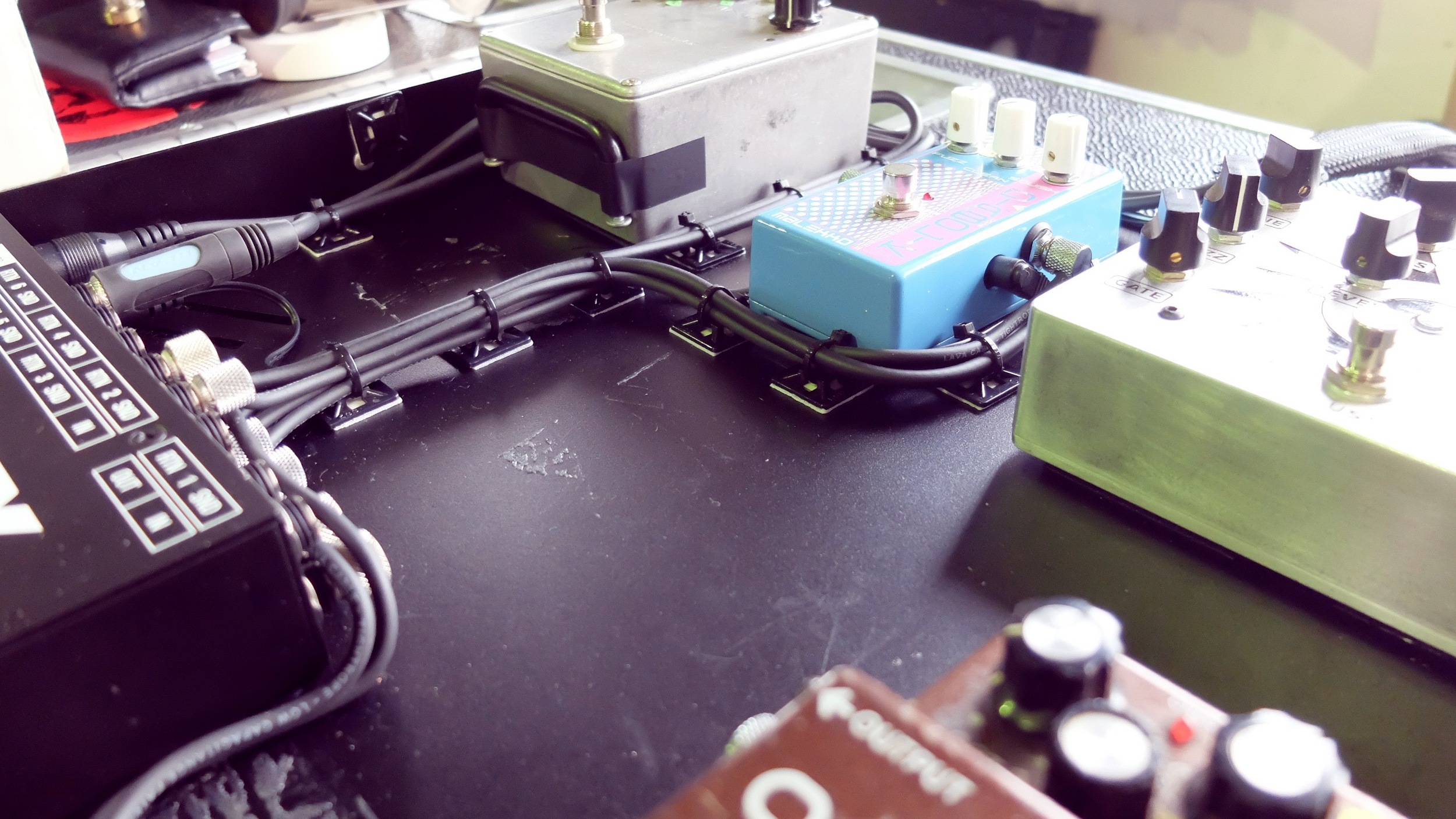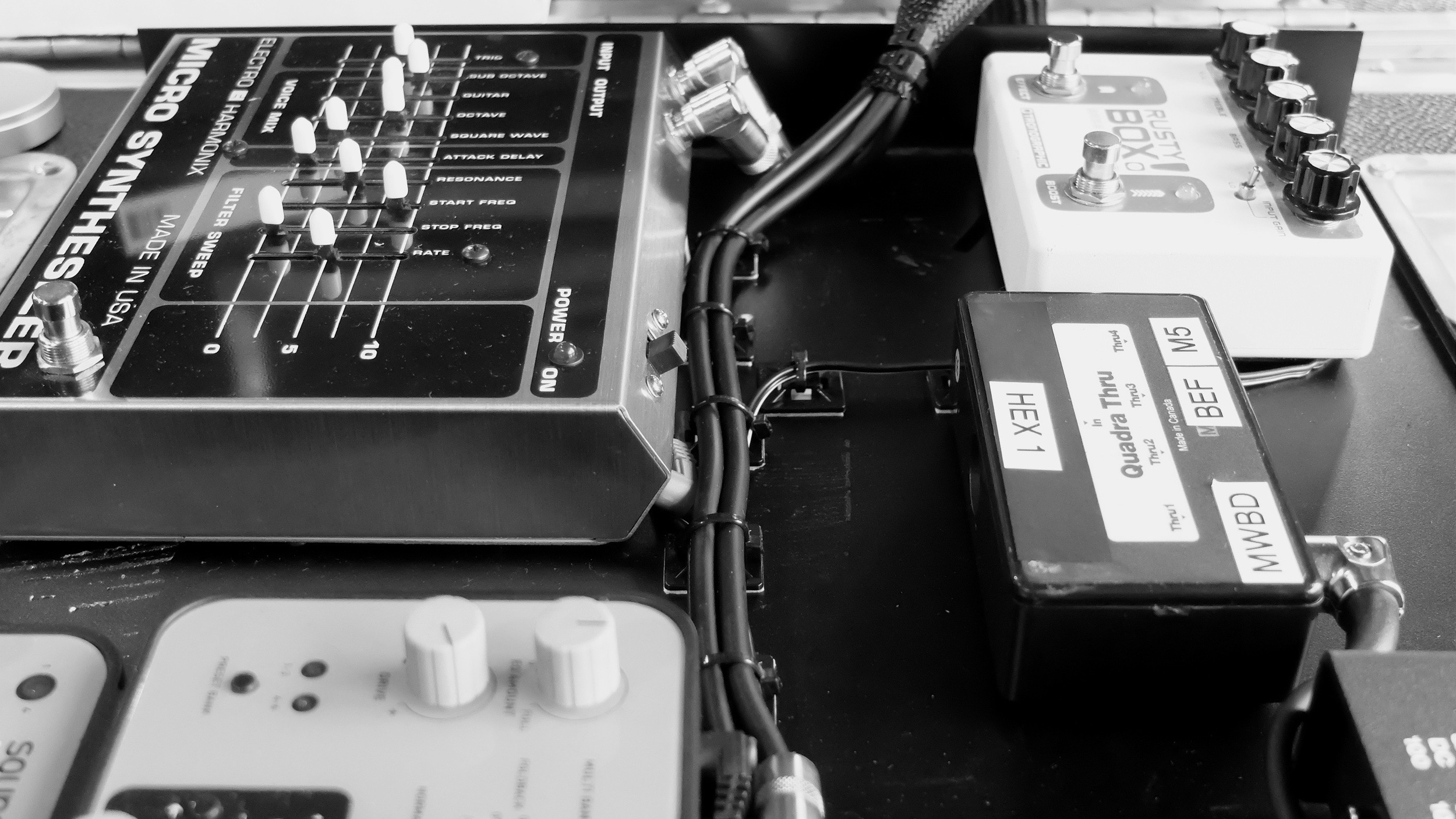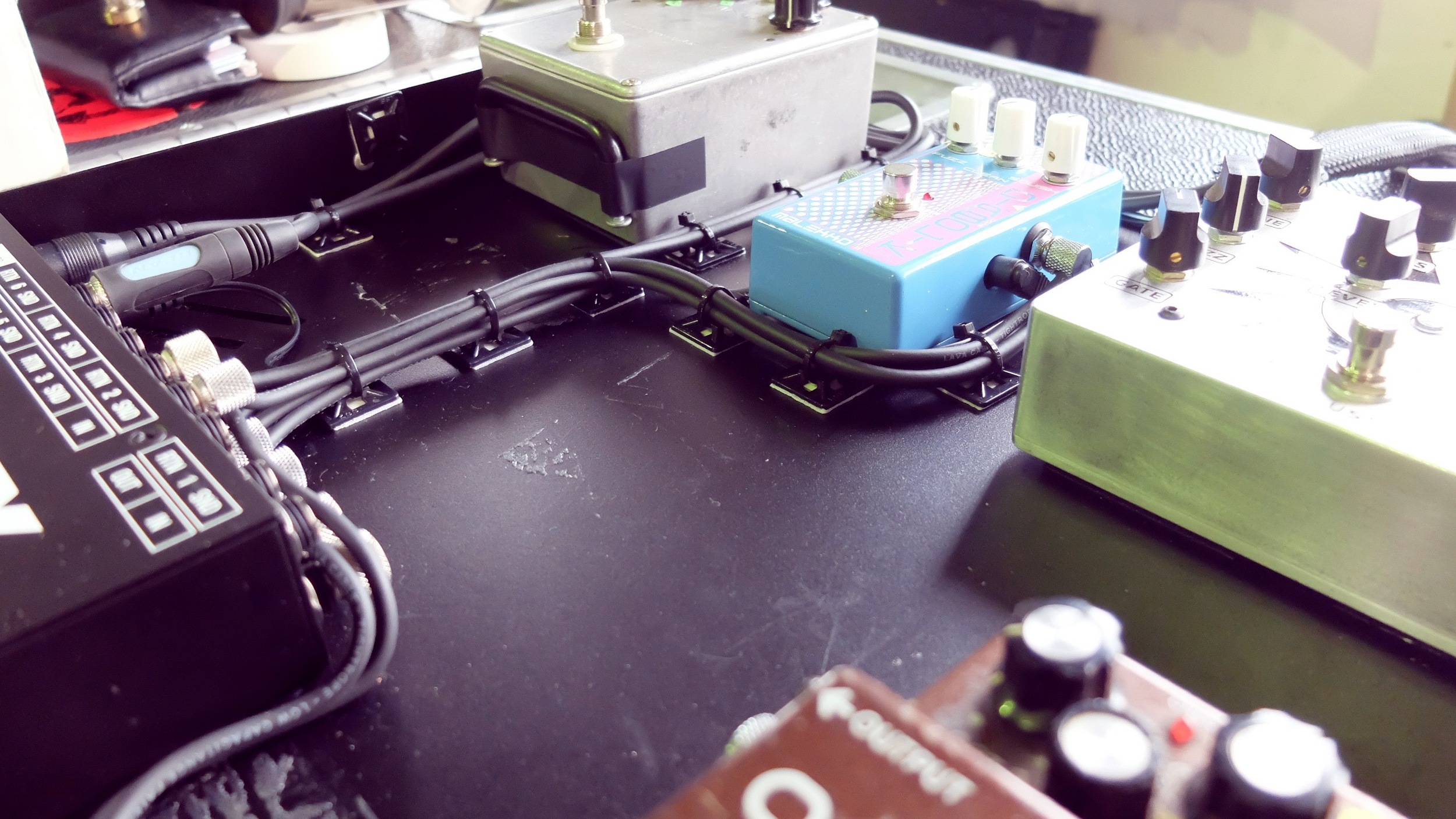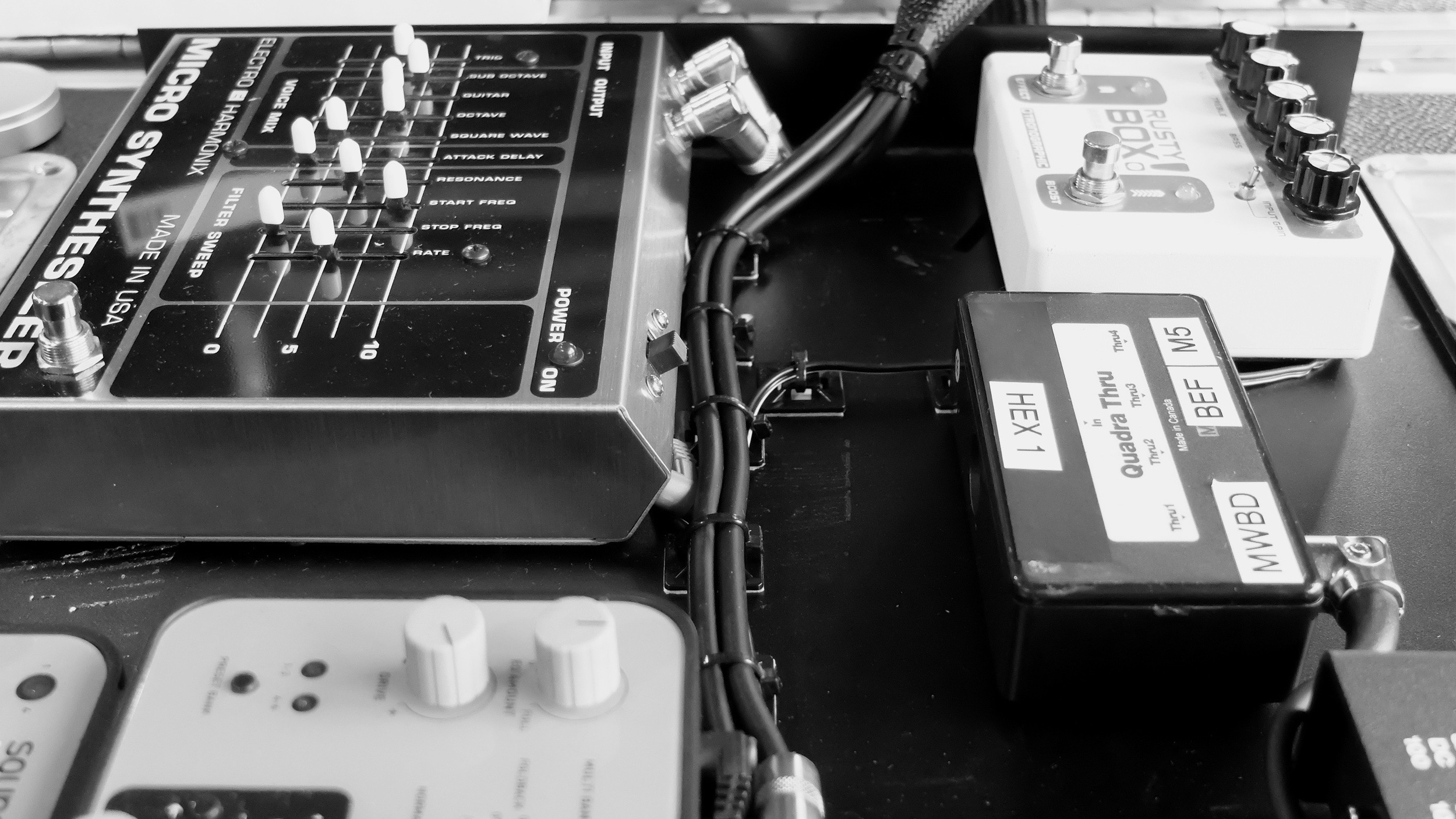 The Board
For his rig with Ellie Goulding, Simon needed to be able to control all of his effects with full midi integration with his pedals off stage in a rack.
With a large collection of pedals, keeping the effects rack tidy and clearly laid out was important.
A pair of Voodoo Lab Hex loop switchers were used for easy integration with the Voodoo Lab Ground Control footswitch. Several of the pedals are midi compatible so a Midi Solutions Quadra Thru box splits the incoming midi signal. A Source Audio Dual Expression pedal is connected to the Ground Control to control various parameters via MIDI in real-time.
For such a varied selection of pedals, choosing the correct power supplies was a challenge. The versatile Cioks Schizophrenics were used for two of the shelves, and a Cioks DC-10 powered the other two. A Cioks Adam was used on the pedalboard. All power supplies are 110/240v switchable for worldwide use.
The Mantic Hulk sub-octave pedal is sent to a separate DI output on the Radial JD-7, along with an emergency spare DI line. The main DI output is from the excellent Jule Amps Monique valve preamp.
I built a custom buffered patch box for the main input / outputs from the rack – much easier than digging around in the back of the rack during a quick load out. The buffer is based on a Klon circuit and both the input and output buffer are switchable.
The effects rack stays off stage to keep the performance space as tidy as possible. However, this means that the cable runs have to be long (20 metres) for large arena stages. To make sure no signal was lost over the length of the cable, the audio signal from the pedalboard goes through a Mike Hill BIS Box which can run up to a kilometre of unbalanced cable without any signal loss. MIDI signal is run on XLR cables via a JLCooper MLA line driver at each end ensuring completely solid MIDI response.